We are OPEN by state exemption issued to us during the coronavirus shut down.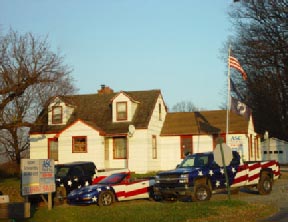 Additional Pennsylvania Vehicle Registration Fees
Written by ASC Title & Tags Friday, March 15, 2018
Act 89, which became law on November 25, 2013, established a special fund within the state treasury called "Local Use Fund." As of January 1, 2015, a county may pass an ordinance to implement a fee of $5 for each vehicle registered to an address located in that county. The $5 county fee is collected by PennDOT at the time a vehicle is initially registered, when the registration is renewed, or when the registration is transferred. These funds will be used by the county for transportation purposes or be allocated by the county in accordance with Section 9010(c) of the Pennsylvania Vehicle Code. The $5 county fee is in addition to the registration fee. Attached is the current list of Counties that participate in the program. If your County participates in this program, your car registration is $37 PLUS $5.